Sustainability & LEED Services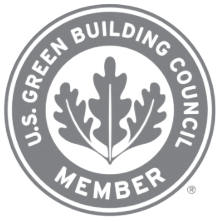 SUSTAINABLE LEED/GREEN
Leadership in Energy & Environmental Design is a green-building certification program that recognizes best-in-class building strategies and practices.  We collaborate with our partners to achieve the highest ratings for building design, interior design and building operations. With us, your ideas can be realized while you make a real difference for the environment.
In our minds, sustainability is more than a cultural trend. We believe sustainability implies a way of being in the world. As a company, we ask ourselves how do we impact our environment, how can we be better stewards of the planet, and how can we remain fiscally responsible to our clients while pursuing this line of inquiry. We understand this is an evolving process and we are actively engaged in discovering how to be more responsible for our environment.
With LEED accredited professionals at all levels in our organization we are positioned to vision and execute sustainable practices on our projects. We are committed to engaging the process early by teaming to develop sustainable concepts and collaborating on strategy and implementation. We strive to continually educate ourselves on emerging technologies and work with local agencies to understand current legislation. We are committed to sustainability and collaborate with our teams to produce projects that reflect these principles and values.
Magnum Builders Inc., will work hand-in-hand with LEED consultants and the entire Project Team to secure that all proper LEED requirements are met and documentation is processed and submitted to allow for a timely final submission for LEED certification. Magnum Builders Inc., has vast experience with both LEED Gold and LEED Silver projects.
Most clients have a desire to include Sustainable features in their projects.  Our experience with many Green methods and materials has given us a model for the most effective ideas to implement in each project.  We can provide a project that can meet the Certified LEED Level or we can include those sustainable features where the client wants Green Building methods, but does not require Certifications.
Magnum Builders Inc., is truly committed to sustainability. We view all of our projects as an opportunity to work towards a greener future and an improved environment. We look forward to the opportunity to work together with your Project Team to accomplish this honorable LEED certification.
interested in partnering with magnum builders for your next project?